Welcome to Safe-Crossings
Safe-Crossings - established in 2005 - is the only patented extendable Gate whose primary purpose is to keep "All Out of Harm's Way", especially the First Responders who risk their lives in saving others.
The Safe-Crossings Barrier Gate is the perfect prevention tool specifically designed to prevent the general public from entering hazardous areas prior to floods, snow/ice situations, and industrial applications such as trailer loading and unloading.
Safe-Crossings works with the Police, Public Works, and Emergency Management Teams to define the strategic locations where the gates will be installed. By assigning these areas, alternate traffic routes are established.
In the event of an emergency, the gates are deployed within seconds, not minutes, with no need for traffic intervention. Once fully deployed and locked, a true barrier has been established - vehicles will not breach the barrier!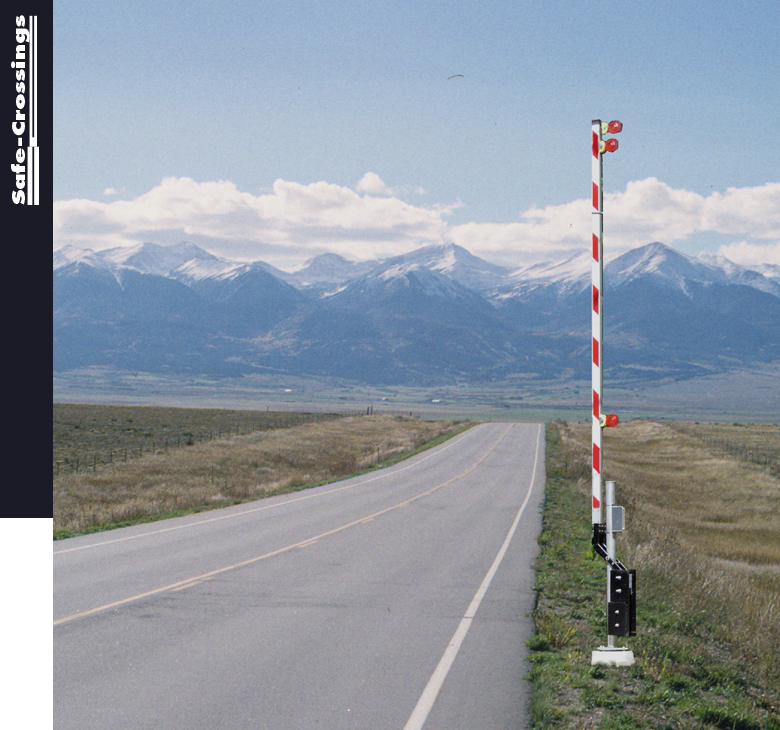 All Gates Are:
• Permanently Mounted
• Extend from 20' Verically to 50' Horizontally
• Lock in the "Up" & "Down" Position
• Construction of Anodized Aluminum
• All gate sections withstand a 100 mph wind load
• Painted Components are Powder Coated
• 100% Maintenance Free
• Reflective Tape is High Intensity Engineering Grade
• Deploy and Re-deploy in less than 1 minute
• Will always "FAIL" in the "Up" Position

Additional Features:
• Installation requires "zero" traffic interruption
• Installation of each gate is less than 45 minutes
• Optional Solar Powered Lights are available
• Optional Gate Sizes are available